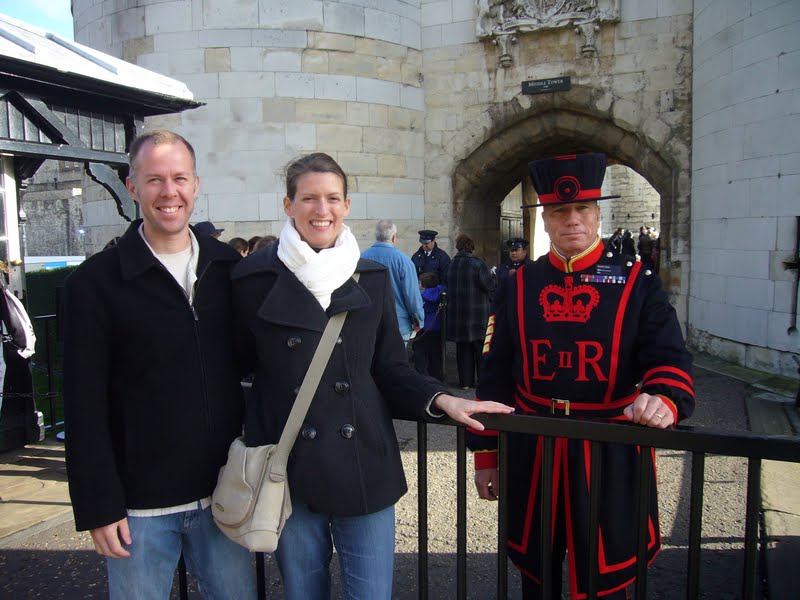 Kirk, Andrea & a Beefeater (aka Yeomen Warder)
It's 2012 and time for a hop over the pond to visit Andrea's sister in London. Of course when Andrea's family gets word that we're in Europe, they pop on over from Austria too.
We explored several famous landmarks in London. Check out all the photos from our getaway at AndiTheTourGuide.com.